0
Co-skipper option for crew members
Co-skipper and other crew positions are now available to add during registration.
When someone adds a crew member during registration there will be a Position dropdown that includes Co-skipper on the registration form.  With this update, there is no longer a 'Skipper' position only Co-Skipper.
Administrators (and sailors) can edit crew positions from the registration details view.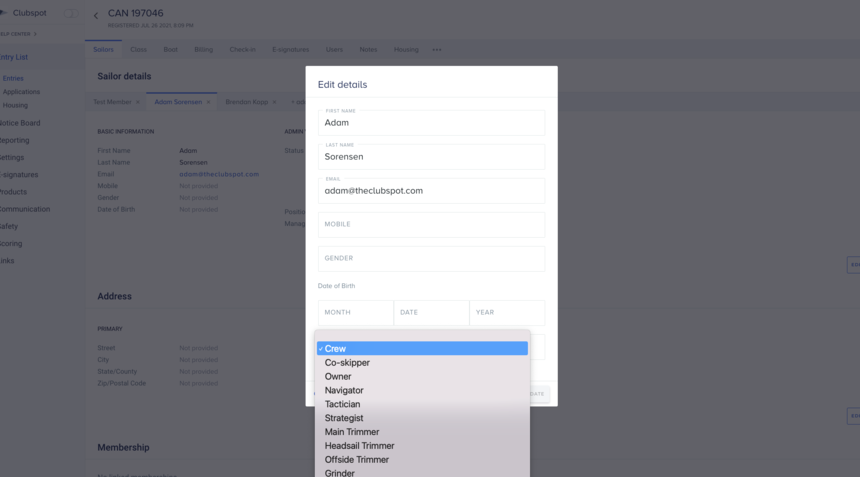 Please note you will need to first change the default Crew member to another position i.e. Co-skipper, before changing Skipper's position. 
This is a new update so if previously registered Skipper will still appear on your crew positions.