0
Membership Categories
To create Membership Categories, go to Membership > Categories. 
You can create as many categories based on your club's structure, as well as unique billing plans within each category. For example, multi-family memberships with fees dependent on members. 
To add a new membership category, click [+ NEW CATEGORY]. 
  Then set the name of the membership and if this is available for guest memberships, toggle 'on'. 
 Once the membership category is created, you will need to set up the Billing Plan. Click on the newly created membership type, go to the billing tab and click [+PLAN]. 
Update the PLAN NAME and ANNUAL FEE to add the plan. You can also adjust the Plan Type, Duration, and Invoice Schedule, if different from the default settings.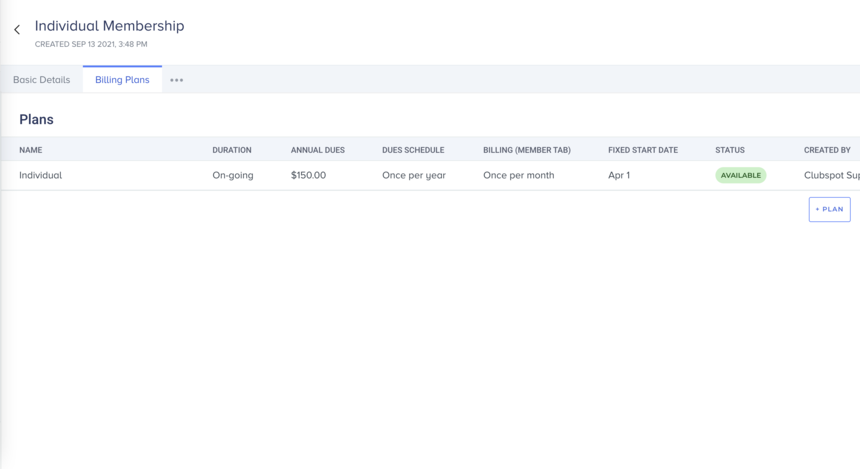 All details in the membership category will be included in the Membership Application for the applicant to select.